Do you need a cozy place to stay for a few days, a few months, or even a few years? Ben Lomond, Inc., has the apartments that you need. Our Executive Estate apartment complex in Fairbanks, AK, was built in 1978 with sturdiness and comfort in mind, and we've continually renovated and improved them through the years. Come stay with us.
---
Our Apartment Options
You can choose between three different options for your apartment. We offer:
1-bedroom apartment units
2-bedroom apartment units
3-bedroom apartment units
Whether you're moving in yourself or you need a place to stay with your whole family, we have the units that will fit your needs.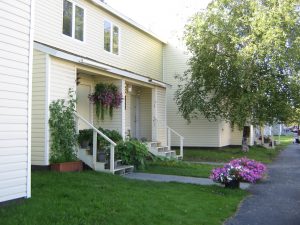 ---
Our Apartment Amenities
Each of our units is cozy and attractive both inside and out. We include multiple appliances for your convenience, including:
Refrigerator
Stove
On-site laundry facilities
Many units have new kitchen cabinets, new bathroom vanities, and new carpets throughout the rooms. As for complex amenities, you and your family can enjoy a basketball court, three fun playgrounds, and easy transportation to shopping, dining, and banking. Plus, we're located on the bus line for those who use public transportation.
---
All of our apartments except the 1-bedroom units have two off-road parking spaces to use. During the winter, we also furnish the heating for each apartment. We provide snow removal and ice melt for you as well.
And our management and maintenance staff are here to make our property safe, clean, and pleasant all of the time. You'll love living in our apartment complex.
---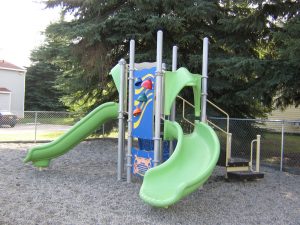 Our History
We are locally owned and operated, and our goal in the years since our founding has been to provide affordable housing for low-income families. To that end, our rent payments are based on your income, so you never pay too much.
Whether you want to find a 2-bedroom apartment for rent or a 3-bedroom apartment for the family, we have what you need. Call us at (907) 479-3655 to apply.
---
Gallery